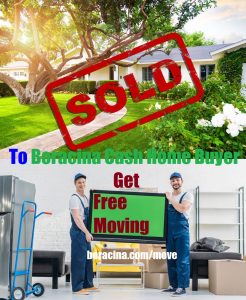 Get free moving service from professional local movers whenever you need to sell your house fast and sold to Boracina we buy houses for cash home buyer company near me! We offer a free local move to every seller. What would you do if you were to sell your house today? You'd probably go and locate a good estate agent to advise, guide, and assist you in getting a buyer. However, as the homes stay in the market keep getting longer, many individuals are turning to companies that buy houses.
Our professional company, We Buy Houses, can complete the purchase of a house at short notice. If you are facing foreclosure, have a mountain pile of debts, or are months late with your mortgage payments, you will need to raise cash quickly, and the fastest way to do that is to sell your house, which is probably one of your biggest assets.
Selling your home to us is a quick, hassle-free, easy, and no strings attached. Furthermore, there are free moving services when you sold your house to We Buy Houses Company. This can be the key to all of your real estate problems. Where you live does not really matter, our company can easily purchase your house in any area or any shape. Within 24 hours, an offer will literally be presented to you. These are some of the benefits of using our services.
1. Usually, you can sell your house within 30 days period.
2. You will be required to sign a no-hassle, very short, and straight to the point contract. As soon as that is done, you will find yourself picking up your check.
3. You can sometimes avoid unwanted charges. Property taxes, liens, and code violations are no problem for our company. We successfully acquire houses and often handle all the unwanted expenses as per the contract and put more money in your pocket. Our main purpose is to help you put your problems behind you. We will do anything in our power to make the process smoother for you. It does not matter where you live; we will pay off any hidden fees that were placed on your house.
4. You can sell your house in any condition. That's right! We Buy Houses Company love to do the dirty work. You will be pleasantly surprised that your ill-maintained, very ugly, and generally unattractive home can quickly be sold. We are the right investors who will buy any type of house, even those that would often be rejected by conventional investors. We deal with inherited houses, houses that have cracked windows, filled with trash, fire damaged, damaged roofs, any condition, we understand what it's like to be in a messy situation!
Frustrated homeowners usually give up and abandon their homes. An abandoned residence can attract transients and neighborhood kids to enter. Theft, graffiti, and vandalism can be present with an abandoned house. Furthermore, the stress on a homeowner who has a vacant home can be tremendous. Our company provides the only viable option for those people who need quick solutions to their real estate problems. We are the right people to call if you just want to get rid of your house. Together we will agree on a price, and you will be at the closing table picking up your check.
We Buy Houses AS IS near you like:
Condo, Townhomes, single family residential, duplex, 3plex or triplex, 4plex or fourplex multifamily unit apartment you can sell your raw land to us ASAP by call us now or fillout our form at https://boracina.com/discovery/
-You Receive Top Dollar for your property
-You Pay No Real Estate Agent or Realtor Commissions
– We Can Close Quickly and Pay all your Closing Cost
-Make No Repairs, Sell AS IS condition fast
Top 20 Reasons Why You Should sell it to Boracina Cash Home Buyer
FAST & EFFECTIVE SOLUTIONS
FLEXIBLE OFFER, NO OBLIGATION and It's Convenience
A real company with a real team located in Florida
City Code Violation Property
Absentee, out of state or town owners
abandoned houses near me or vacant home
Death of Spouse Property
Tired Landlord Property
For Sale By Owner
County Tax delinquent Lien homes for sale (we buy house)
Inherited Probate Estate Property
Divorced Property
Fire Damage (burn down house)
Water Damaged ( flood house)
Pending pre-foreclosure, behind or late mortgage payment assistance
Job Change or Business Relocating
Loss a Job, Sick or Illness or move to Nursing Home
Real Estate bankrupt properties
Distress or unwanted property for sale by owner
Senior Reverse mortgage or need to liquidate Real Estate we can help
How Boracina's free move works
Once we're under contract and close, the moving company will call you directly to get things started.
Your move will be scheduled, don't worry—you can always reschedule if needed.
You pack your personal belongings in boxes. Need packing service?
It's moving day! Your professional moving team will get to work and complete your move quickly, carefully, and efficiently!
Boracina will pay the moving company directly. You'll only be responsible for any additional costs that you and the movers agree on prior to the move (such as extra insurance for certain items).
You're all set. Don't forget to send us a quick video on how things went—we'll send you a quick survey asking you how the moving company performed.
Common questions related to your move
When do I need to move out of my house?
The home must be clear of all personal belongings and trash at least 24 hours prior to closing or 7days after closed withholding.
What appliances can I take when I move?
It's depend what we had agreed up on.
Is the Free Local Move available in all markets?
Yes—the free local move is available everywhere Boracina operates. However, the availability of additional moving services varies between markets. Please check with your Closing Consultant to see what is available in your state.
Are there limits on the free move?
Your new home must be within 50 miles of the property Boracina Enterprise is purchasing. If your new home is outside of the 50-mile radius, please speak with your Closing Coordinator to learn more about your options.
What do I need to leave in my home when I move?
You don't need to clean up, leave its as-is include any built-in appliances, keys, remotes and any other items that belong with the home. Built-in appliances include, but are not limited to: your dishwasher, built-in microwave, stove, oven, cooktops, ice machines, trash compactors, water softeners, built-in refrigerators, R/O systems, window treatments, central vacuum and hoses, garage door openers and remotes, pool equipment, built-in BBQs, built-in fire pits, ceiling fans and light fixtures, pool fencing, pool cleaning systems, exterior landscape lighting, and built-in speakers.
FREE Moving Services
For clients that qualify and who may be in need of moving assistance, we can offer our MOVING SERVICES FOR FREE! If you're interested in getting qualified to take advantage of this service here's how it works:
How it Works – FREE Moving Services Additional information about the local move
During the phone interview let us know you want the free move.
You tell us when and where you're moving to.
You accept our Fair Cash Offer to buy your house.
We call our movers and schedule the move.
After we close on your house our movers go to work.
If necessary we can even move you before closing.
In order to take advantage of the free local move program, Boracina Enterprise may require a minimum of a 7 to 21 days' notice (depending upon the market and time of year) prior to the close of escrow.
Additional square footage, weight and other services may be purchased and selected by the customer directly from the moving company.
Our Free Local Move is only available to customers who have sold their home to Boracina Enterprise.
The move must originate from the home purchased by Boracina Enterprise and delivered to a single local destination/address within a 50-mile radius of customer's origin zip code.
If combined with our three-day Extended Stay program, the free local move is valid up to 3 days after Boracina Enterprise purchases your home.
Certain services are not included in the free move and are available for purchase directly from the moving company. These include packing, packing materials (regular packing boxes), appliance disconnect/reconnect, furniture disassembly/assembly, live plant moving, hazardous materials moving (aerosols, gas cans, ammunition, and more), the cost of moving heavy or oversized items (safes, wine storage, pianos, and more), and additional personal property insurance. The cost and availability of these items varies by market—please check with your Boracina Enterprise homeowner consultant for specific details.
Terms and conditions of the free move may change at any time at the sole discretion of Boracina Enterprise.
1. How do free moving services work?
Most free moving services are provided by organizations that are dedicated to helping people relocate without having to spend a lot of money. There are a number of different ways that these organizations operate, but the most common is to provide a truck and driver to help with the move. The driver will usually have a lot of experience in moving and will be able to provide some tips on how to make the move go smoothly.
2. How do I find a reputable free moving service?
There are a few things to consider when looking for a reputable free moving service. First, ask friends and family if they know of any good companies. Secondly, check online reviews of different companies. Finally, make sure to get quotes from multiple companies before making a decision.
3. How do I know if a free moving service is legitimate?
There are a few things you can do to research a free moving service to see if they are legitimate. First, you can check online reviews. This can give you a good idea of what other people's experiences have been like with the company. Second, you can check with the Better Business Bureau to see if there have been any complaints filed against the company. Third, you can ask the company for references.
4. How do I choose a free moving service?
There are a few things to consider when choosing a free moving service: 1. What is the company's reputation? Make sure to read reviews from past customers to get an idea of what their experience was like. 2. What is included in the price? Some companies might advertise a low price, but then charge extra for things like mileage, fuel, or packing materials. 3. What is the company's policy on damaged or lost items?
1. Who is providing the free moving services?
There are many companies that provide free moving services. Some of these companies are: 1. U-Haul 2. Budget 3. Penske 4. Ryder 5. ABF U-Pack 6. PODS 7. 1-800-PACK-RAT 8. Move It Now 9. Move On 10.
2. Who is eligible for the free moving services?
There are a few different groups of people who are eligible for free moving services. The first group is active military personnel and their families. This includes those who are in the Army, Navy, Marines, Air Force, and Coast Guard. The second group is federal employees and their families. This includes those who work for the government at the local, state, or federal level. The third group is senior citizens. This includes those who are 65 years of age or older.
3. Who will be responsible for packing and unpacking my belongings?
The person who is responsible for packing and unpacking your belongings will depend on the company that you hire to move your belongings. If you hire a full-service moving company, then the company will be responsible for packing and unpacking your belongings. If you hire a self-service moving company, then you will be responsible for packing and unpacking your belongings.
4. Who will be responsible for loading and unloading my belongings?
The person who will be responsible for loading and unloading your belongings will be the person who is driving the moving truck. This person will be responsible for making sure that all of your belongings are safely loaded onto the truck and that they are secured so that they do not shift during transport. Once the truck arrives at your new home, this person will then be responsible for unloading all of your belongings and bringing them into your new home.
1. What is the average cost of free moving services?
There is no definitive answer to this question as the cost of free moving services can vary greatly depending on a number of factors, such as the distance of the move, the amount of belongings being moved, and the type of moving services required. However, as a general guide, the average cost of free moving services is typically between $200 and $1,000.
2. What are the most common services provided by free moving services?
The most common services provided by free moving services are packing, unpacking, loading, and unloading. These services can be provided by a professional mover or by a team of friends or family members. Packing and unpacking are the most time-consuming tasks associated with moving, so hiring a professional mover to do these tasks can save a lot of time and stress.
3. What is the average time it takes for free moving services to complete a move?
The average time it takes for free moving services to complete a move is about four to six weeks. This includes the time it takes to pack up your belongings, load them onto the truck, and drive to your new home. Once there, it takes time to unload and unpack everything. If you're hiring professional movers, they will likely charge by the hour, so the total cost of your move will depend on how long it takes them to complete the job.
4. What is the average satisfaction rating for free moving services?
The average satisfaction rating for free moving services is quite high. In fact, most people who use these services are quite satisfied with the results. There are a number of reasons for this, but the most important one is that free moving services tend to be very efficient. They are also often very reliable, which means that you can trust them to get your belongings from one place to another without any problems.
Local cities, town, bay area and counties we serve as Cash Home and Land Lot Buyer Near you whenever you need to sell my house fast as is condition to we buy houses company nearby your property zipcode.
Phoenix, Maricopa, Tucson, Pima, Mesa, Chandler, Gilbert, Scottsdale, Glendale, Peoria, Tempe, Surprise, San Tan Valley, Pinal, Yuma, Goodyear, Avondale, Buckeye, Flagstaff, Coconino, Casas Adobes, Lake Havasu City, Mohave, Queen Creek, Casa, Catalina Foothills, Town of Marana, Prescott Valley, Yavapai, Sierra Vista, Cochise, Oro, Prescott, Bullhead City, Mohave, Apache Junction, Sun City, El Mirage, Kingman, Sahuarita, San Luis AZ, Los Angeles, San Diego, San Jose, Santa Clara, San Francisco, Fresno, Sacramento, Long Beach, Oakland, Alameda, Bakersfield, Kern, Anaheim, Orange, Santa Ana,  Riverside, Stockton, San Joaquin, Irvine, Chula Vista, Fremont, Santa Clarita, San Bernardino, Fontana, Modesto, Stanislaus, Oxnard, Ventura, Moreno Valley, Glendale, Huntington Beach, Ontario, Oceanside, Rancho Cucamonga, Garden Grove, Santa Rosa, Sonoma, Elk Grove, Lancaster, Corona, Palmdale, Hayward, Pomona, Sunnyvale, Salinas, Monterey, Escondido, Torrance, Pasadena, Roseville, Placer, Fullerton, Visalia, Tulare, Thousand Oaks, Victorville, Simi Valley, East Los Angeles,  Concord, Contra Costa, Vallejo, Solano, Berkeley, Fairfield, Costa Mesa, Clovis, El Monte, Downey, Murrieta, Carlsbad, Temecula, San Buenaventura, West Covina, Inglewood, Antioch, Richmond, Jurupa Valley, Norwalk, Santa Maria, Santa, Burbank, Rialto, El, Daly City, San Mateo, Vista, Vacaville, Solano, Menifee, Compton, Hesperia, Arden-Arcade, Mission Viejo, San Marcos, South Gate,  Chico, Butte, Carson, Santa Monica, Chino, Westminster, Tracy, Redding, Shasta, Indio, Newport Beach,  Citrus Heights, San Leandro, Lake Forest, Livermore, Hawthorne, Hemet, Whittier, Merced,  Alhambra, Buena Park, Chino Hills, Redwood City, Mountain View, Tustin, San Ramon, Folsom, Lakewood, Manteca, Milpitas, Perris, Bellflower, Upland, Pleasanton, Baldwin Park, Napa, Rancho Cordova, Apple Valley,  Turlock, Stanislaus, Union City, Redlands, Davis, Yolo, Lynwood, Pittsburg, Camarillo, Eastvale, Yorba Linda,  Rocklin, Palo Alto, Walnut Creek, Dublin, Redondo Beach, Yuba City, Sutter, Lake Elsinore, Laguna Niguel, Lodi, San Clemente, Florence-Graham, South San, Brentwood, Carmichael, La Habra, Montebello, Castro Valley, Pico Rivera, Encinitas, National City,  Cupertino, Monterey Park, Woodland, Porterville, Gardena, Petaluma, Sonoma, Hanford, Kings, La Mesa, Huntington Park,  San Rafael, Marin, South Whittier, Arcadia, Fountain Valley,  Diamond Bar, Santee,  Gilroy, Highland, Rosemead, Hacienda, Paramount, Colton, Yucaipa, Cathedral City,  West Sacramento, Delano, Palm Desert,  Watsonville, Placentia, Novato, Glendora, Beaumont, Azusa, San Jacinto, Florin , Cypress, El Dorado Hills, Lincoln, Cerritos CA, Jacksonville, Duval, Miami, Miami-Dade, Tampa, Hillsborough, Orlando, Orange Saint Petersburg, Pinellas, st pete, Hialeah, Port Saint Lucie, St. Lucie, Tallahassee, Leon, Cape Coral, Lee, Fort Lauderdale, Broward, Ft Lauderdale, Pembroke Pines, Hollywood, Gainesville, Alachua, Miramar, Coral Springs, Palm Bay, Brevard, Brandon, Clearwater, Spring Hill, Hernando, West Palm Beach, Palm Beach, Miami Gardens, Lakeland, Polk, Pompano Beach, Riverview, Lehigh Acres, Davie, Boca Raton, Deltona, Volusia, Sunrise, Miami Beach, Plantation, Palm Coast, Flagler, Alafaya, Town 'n' Country, Fort Myers, Ft Myers, Melbourne, Largo, The Villages, Sumter, Kendall, Deerfield Beach, Boynton Beach, Kissimmee, Osceola, Lauderhill, Homestead, Daytona Beach, Doral, North Port, Sarasota, Delray Beach,  Weston, Tamarac, Pine Hills, Poinciana, Jupiter, Port Orange, Wellington, Wesley Chapel, Pasco, Sanford, Seminole, Ocala, Marion, North Miami, Port Charlotte, The Hammocks, Palm Harbor, Coconut Creek, Bradenton, Manatee, Margate, Fountainebleau, Palm Beach Gardens, Kendale Lakes, Tamiami, Bonita Springs, Pensacola, Escambia, Apopka, Saint Cloud, St Cloud, Pinellas Park, Horizon, Coral Gables, Titusville, Ocoee, Winter Garden, Fort Pierce, Ft Pierce, Altamonte Springs, North Miami Beach, University, North Lauderdale, Oakland Park, Cutler Bay, Winter Haven FL, Atlanta, Fulton, Augusta, Richmond County, Columbus, Muscogee, Macon, Bibb, Savannah, Chatham, Athens, Clarke, Sandy Springs, South Fulton, Roswell, Johns Creek, Warner Robins, Albany, Dougherty, Alpharetta, Marietta, Cobb, Brookhaven, DeKalb, Valdosta, Lowndes, Smyrna, Stonecrest, Dunwoody, Newnan, Coweta, Gainesville, Hall, Mableton, Peachtree, Gwinnett, Milton, Martinez, Columbia, Rome, Floyd, Peachtree City, Fayette, East Point, Evans, Tucker, Hinesville, Liberty, Douglasville, Douglas, Dalton, Whitfield, Woodstock, Cherokee, Kennesaw, Lawrenceville GA, Boise City, Ada county, Meridian, Nampa, Canyon, Idaho Falls, Bonneville, Caldwell, Pocatello, Bannock, Coeur d'Alene, Kootenai, Twin Falls, Post Falls, Rexburg, Madison, Lewiston, Nez Perce, Eagle ID, Indianapolis, Marion, Fort Wayne, Allen, Evansville, Vanderburgh, South Bend, St. Joseph, Carmel, Hamilton, Fishers, Bloomington, Monroe, Hammond, Lake, Lafayette, Tippecanoe, Gary, Muncie, Delaware, Noblesville, Greenwood, Johnson, Terre Haute, Vigo, Kokomo, Howard, Anderson, Madison, Elkhart, Mishawaka, West Lafayette, Columbus, Bartholomew, Lawrence, Marion, Jeffersonville, Clark, Westfield, New Albany, Floyd, Portage, Porter, Merrillville, Richmond, Plainfield, Hendricks, Goshen, Valparaiso, Crown Point, Michigan City, LaPorte, Granger INDY, Des Moines, Polk, Cedar Rapids, Linn, Davenport, Scott, Sioux City, Woodbury, Iowa City, Johnson, West Des Moines, Waterloo, Black Hawk, Ames, Story, Bluffs, Pottawattamie, Ankeny, Dubuque, Urbandale, Cedar Falls, Marion, Bettendorf IA, Baltimore, Columbia, Howard county, Germantown, Montgomery, Waldorf, Charles, Silver Spring, Ellicott City, Frederick, Gaithersburg, Glen Burnie, Anne Arundel, Rockville, Bethesda, Dundalk, Towson, Severn, Bowie, Prince George's, Wheaton, Bel Air South, Harford, Aspen Hill, North Bethesda, Potomac, Odenton, Catonsville, Hagerstown, Washington, Annapolis, Essex, Severna Park, Woodlawn, Clinton, Olney, Chillum, Owings Mills, Randallstown, Pikesville, Montgomery Village, Pasadena, Bel Air North, Salisbury, Wicomico, Eldersburg, Carroll, College Park, Parkville MD, Omaha, Douglas, Lincoln, Lancaster, Bellevue, Sarpy, Grand Island, Hall, Kearney, Buffalo, Fremont, Dodge NE, Newark, Essex, Jersey City, Hudson, Paterson, Passaic, Elizabeth, Union, Toms River, Ocean, Trenton, Mercer, Clifton, Camden, Union City, East Orange, Bayonne, Lakewood, Vineland, Cumberland, New Brunswick, Middlesex, Hoboken, Perth Amboy, Middlesex, West New York, Plainfield, Hackensack, Bergen, Borough of Sayreville, Town of Kearny, Linden, Fort Lee, Atlantic City, Fair Lawn, Garfield, Long Branch, Monmouth, Westfield, Princeton NJ, Charlotte, Mecklenburg, Raleigh, Wake county, Greensboro, Guilford, Durham, Winston-Salem, Forsyth, Fayetteville, Cumberland, Cary, Wilmington, New Hanover, High Point, Guilford, Concord, Cabarrus, Asheville, Buncombe, Greenville, Pitt, Gastonia, Gaston, Jacksonville, Onslow, Chapel Hill, Orange, Huntersville, Burlington, Alamance, Rocky Mount, Nash, Town of Apex, Kannapolis, Cabarrus, Wilson, Mooresville, Iredell, Wake Forest, Hickory, Catawba, Indian Trail, Union, Holly Springs, Monroe, Salisbury, Rowan, Goldsboro, Wayne, Cornelius, Garner, Sanford, Lee, Fuquay-Varina, Matthews NC, Sioux Falls, Minnehaha, Rapid City, Pennington, Aberdeen, Brown, Brookings, Watertown, Codington SD, Nashville, Davidson, Memphis, Shelby, Knoxville, Knox, Chattanooga, Hamilton, Clarksville, Montgomery, Murfreesboro, Rutherford, Franklin, Williamson, Jackson, Madison, Johnson City, Washington, Hendersonville, Sumner, Bartlett, Kingsport, Sullivan, Smyrna, Collierville, Cleveland, Bradley, Brentwood, Spring Hill, Maury, Gallatin, Columbia, Germantown, La Vergne, Lebanon, Wilson, Mount Juliet, Cookeville, Putnam, Morristown, Hamblen, Maryville, Blount, Oak Ridge, Anderson TN, Houston, Harris, San Antonio, Bexar, Dallas, Austin, Travis, Fort Worth, Tarrant, El Paso, Arlington, Corpus Christi, Nueces, Plano, Collin, Laredo, Webb, Lubbock, Irving, Garland, Amarillo, Potter, Grand Prairie, Frisco, McKinney, Brownsville, Cameron, Pasadena, Killeen, Bell, McAllen, Hidalgo, Mesquite, Denton, Waco, McLennan, Carrollton, Midland, Pearland, Brazoria, Round Rock, Williamson, Woodlands, Montgomery, Abilene, Taylor, Sugar Land, Fort Bend, Richardson, Beaumont, Jefferson, Lewisville, Denton, College Station, Brazos, Odessa, Ector, League City, Galveston, Tyler, Smith, Allen, Wichita Falls, Wichita, San Angelo, Tom Green, Edinburg, New Braunfels, Comal, Bryan, Conroe, Mission, Atascocita, Longview, Gregg, Baytown, Town of Flower Mound, Temple, Pharr, Missouri City, Mansfield, Cedar Park, North Richland Hills, Pflugerville, Harlingen, Cameron, Georgetown, Victoria, Rowlett, Spring, Euless, San Marcos, Hays, Wylie, Leander, DeSoto, Port Arthur, Jefferson, Grapevine, Galveston, Burleson, Cedar Hill, Texas City, Bedford, Rockwall, Kyle, Little Elm, Keller, Haltom City, The Colony, Channelview, Rosenberg, Sherman, Grayson, Coppell, Schertz, Guadalupe, Huntsville, Walker, Weslaco, Lancaster, Friendswood, Duncanville, Waxahachie, Ellis, Hurst, San Juan, Mission Bend, Texarkana, Bowie, Del Rio, Val Verde, Farmers Branch, Lufkin, Angelina, La Porte, Socorro, Copperas Cove, Coryell, Nacogdoches, Deer Park TX, Virginia Beach, Chesapeake, Norfolk, Arlington, Richmond, Newport News, Alexandria, Hampton, Roanoke, Suffolk, Portsmouth, Lynchburg, Centreville, Dale City, Reston, Ashburn, Harrisonburg, McLean, Leesburg, Charlottesville, Tuckahoe, Blacksburg, Lake Ridge, Linton Hall, Annandale, Danville, Manassas, Burke, Mechanicsville, Marumsco, Oakton, South Riding, Fair Oaks, Petersburg, West Falls Church, Springfield, Sterling VA
Florida, California, Texas, Arizona, North Carolina, Tennessee, Maryland, Georgia, Nebraska, Idaho, Iowa, South Dakota, Virginia, New Jersey, Indiana